we give information a buisness meaning
10th International Controlling Conference
CONTROLLING FOR THE NEW ERA the 10th International Controlling Conference (ICCC)
CONTROLLING FOR THE NEW ERA
Presentations will be held in Croatian and English with simultaneous translation
SAVE THE DATE: 11th November 2022, live in Zagreb, The Westin Zagreb hotel
WHAT WE HAVE PREPARED FOR YOU THIS YEAR
The 10th ICCC will offer up-to-date insights into controlling and the current state of economic affairs in Croatia, the region, and the world. The world will never be the same again. For the first time ever, we are going through a digital transformation and a shift toward environmental sustainability and a green economy while at the same time trying to survive a global pandemic, a war, and its subsequent economic crisis. Now, more than ever, it is clear that only those who adapt to change will survive.
WHAT TOPICS WILL WE COVER?
agility, volatility

supply chains

innovation, business models, servitization

digitalization, information-based management…

sustainable development, ESG reporting and EU Taxonomy
WHY THESE TOPICS?
The rules on how to manage companies have changed overnight. What was true yesterday is no longer true today. We need to simultaneously survive and grow, transform and preserve what was good.
The road ahead is unknown, uncertain and fraught with challenges and unpredictable outcomes. In this storm, many will find new niches, many will change direction completely, and some will lose their way, but one thing is for sure – the storm will not pass quickly.
When it seems that we are no longer managing anything and no one is in control of the situation, the most crucial thing is to have accurate and up-to-date information. Every crisis so far has taken controlling to the next level, and the same is true this time.
The rules have changed overnight. Until recently, we tried to keep production as lean as possible, optimise stocks, plan costs and ensure that employees met KPIs. The customer was king. Our focus was on expanding market share and increasing our bargaining power, but now we know that we were just enjoying the benefits of a peaceful period.
All of this has changed completely. Production has come to a halt due to a lack of raw materials, obtaining safety stocks is a considerable feat, costs have become non-negotiable, and employees have never been more important. Plans have been transformed into rolling forecasts with the aim of predicting what tomorrow holds. The customer can no longer be king. That story has come to an end.
Bargaining power is no longer at the center of discussions, revenues are not at the top of the agenda, but profitability is.
The important thing is to survive. And to keep going.
WHY SHOULD YOU ATTEND THE CONFERENCE?
Outstanding speakers and high-quality lectures, first-hand experiences

Key topics that managers and controllers across the globe are discussing

A unique opportunity to learn about new trends and the responsibilities that lie ahead

Networking, meeting new people, and gaining insight into tools that support controlling

Learning about the work of ICV, the International Association of Controllers
WHAT MESSAGES CAN WE EXPECT:
During this time of crisis, the smart management of limited resources should be moderated by moving away from everything that is not essential and does not generate profit. The priority should be to focus on the most profitable existing revenue sources and be innovative when planning new ones.
But the greatest attention must now be paid to the employees. None of the above will be possible without agile teams composed of innovative people committed to a new strategy and tactics.
In order to reach this goal, a complete transformation is needed whereby the employees will truly become the most important asset.
Investing in people, their well-being, education, and training is an absolute must. The current labor crisis will certainly change how employees' contributions are valued, which will consequently improve their status.
Requirements in terms of the knowledge, quality and commitment to ideas that employees need to possess will also change. It is also crucial to set clear parameters for transparent evaluation and rewards to encourage proactivity and a sense of achievement. Controlling will have to answer a number of new questions.
Considerable changes and challenges lie ahead, and this period will go down in history as an era of great threats and opportunities. This is why we can say that now is the time to act with controlling of the new era.
See you on 11th November 2022, live in Zagreb!
WHO IS THE CONFERENCE FOR?
All levels of controllers, planners, data scientists, data analytics, company owners, top managers, sales, marketing, purchasing, production managers, IT experts who work on business solutions that provide support to controlling (BI, DW, planning), financial and accounting managers and all others who feel a new era is knocking at the door.
Pod pokroviteljstvom ICV – Internationaler Controller Verein 
konzultantsko poduzeće Kontroling Kognosko i Lider media organiziraju
10. Međunarodnu konferenciju o kontrolingu (ICCC)
KONTROLING NOVOG DOBA
Prezentacije će biti na hrvatskom i engleskom jeziku uz simultani prijevod
REZERVIRAJTE DATUM: 11. studenoga 2022. uživo u Zagrebu, The Westin Zagreb hotel
ŠTO SMO OVE GODINE PRIPREMILI ZA VAS:
Jubilarni, 10. ICCC donosi najaktualnije uvide u trenutak u kojem se nalazimo – kako u kontrolingu, tako i cijelom gospodarstvu Hrvatske, regije, ali i svijeta.
Svijet nikad više neće biti isti. Istodobno prolaziti kroz digitalnu transformaciju, praviti zaokret prema ekološkoj održivosti i zelenoj ekonomiji, preživjeti višegodišnju pandemiju, rat i posljedično ekonomsku krizu, nitko do sada još nije isprobao. Više nego ikada jasno je da će opstati oni koji se najbrže prilagode promjenama.
KOJE ĆEMO TEME IMATI PRILIKE SLUŠATI:
agilnost, volatilnost

opskrbni lanci

inovativnost, novi poslovni modeli, servitizacija

digitalizacija, upravljanje temeljeno na informacijama

održivi razvoj, ESG izvještavanje i EU taksonomija.
ZAŠTO BAŠ TE TEME:
Upravljanje kompanijama preko noći donijelo je nova pravila, većina starog više ne vrijedi, istodobno treba opstati i rasti, investirati i održavati, transformirati i očuvati ono što je bilo dobro.
Put ispred nas je nepoznat, neizvjestan, pun izazova i nepredvidivih ishoda. Mnogi će u ovoj oluji pronaći posve nove niše, mnogi će potpuno promijeniti smjer, neki će se izgubiti, no jedno je sigurno ‒ oluja neće tako brzo proći.
Onda kad izgleda da ni s čim više ne upravljamo, da nitko više ne vlada situacijom, od ključne su važnosti ažurni i točni podaci. Svaka kriza do sada podigla je kontroling na višu razinu, a tako je i sada.
Preko noći vrijede druga pravila. Do jučer smo se trudili da su proizvodnje što više lean, da su zalihe optimirane, da su troškovi isplanirani, da zaposlenici ispunjavaju KPI-jeve, da je kupac kralj. Do jučer smo se fokusirali na rast tržišnog udjela i pregovaračku moć i – sada to znamo – uživali u blagodati mirnog razdoblja.
Više ništa od toga nije isto. Proizvodnje stoje jer nema sirovina, uspjeh je sada nabaviti sigurnosne zalihe, o troškovima više nitko ne može ni pregovarati, a zaposlenici nikad nisu bili važniji. Planovi su transformirani u rolling-forecast projekcije koje pokušavaju procijeniti sutra. Kupac više ne može biti kralj. Ta je priča završila.
Nema sada priča o pregovaračkoj moći, prihodi nisu top-tema, profitabilnost jest.
Bitno je opstati. Ali ne stati.
KOJI SU GLAVNI RAZLOZI ZA DOLAZAK NA OVU KONFERENCIJU:
Izvrsni predavači i kvalitetna predavanja, iskustva iz prve ruke

Top-teme o kojima sada promišljaju svi menadžeri i kontroleri svijeta

Izvrsno mjesto za upoznavanje s novim trendovima i obvezama koje su pred nama

Networking, upoznavanje novih ljudi i alata za podršku kontrolingu

Upoznavanje s ICV-om, međunarodnom udrugom kontrolera.
KOJE PORUKE MOŽEMO OČEKIVATI:
Mudro upravljanje ograničenim resursima u ovom kriznom trenutku treba moderirati otklonom od svega što sada nije nužno i ne donosi zaradu. Bolji fokus na najprofitabilnije postojeće i inovativnost u planiranju novih izvora prihoda sada su prioriteti.
Ali, apsolutno najveća pozornost sada mora biti na ljudima. Ništa od prije navedenog neće biti moguće proći bez agilnih timova inovativnih ljudi koji rade privrženi novoj strategiji i taktici. A put do toga traži najveću transformaciju – k tome da zaposlenici stvarno postanu najvažniji.
Investiranje u ljude, njihovu dobrobit, edukaciju i usavršavanje uvjet je svih uvjeta. Aktualna kriza radne snage sasvim će sigurno donijeti preokret u vrednovanju doprinosa zaposlenika i njihovoj većoj važnosti.
Ali jednako tako u većim zahtjevima u smislu potrebnih znanja, kvalitete i privrženosti ideji. I ovdje je ključno imati jasne parametre transparentnog vrednovanja i nagrađivanja, za poduzetnost i osjećaj vlastita postignuća. I ovdje će kontroling morati dati odgovore na brojna nova pitanja.
Velike su promjene pred nama, izazovi čekaju, a povijest će pamtiti ovo doba kao novo doba najvećih prijetnji i šansi. I zato posve sigurno možemo reći: kad ako ne sad – kontroling novog doba.
KOME JE KONFERENCIJA NAMIJENJENA:
Kontrolerima,  planerima, podatkovnim znanstvenicima, analitičarima podataka, vlasnicima tvrtki, vodećim menadžerima, prodaji, marketingu, nabavi, voditeljima proizvodnje, IT stručnjacima koji rade na poslovnim rješenjima koja pružaju podršku kontrolingu (BI, DW, planiranje), financijskim i računovodstvenim menadžerima i svima koji osjećaju da novo doba kuca na vrata.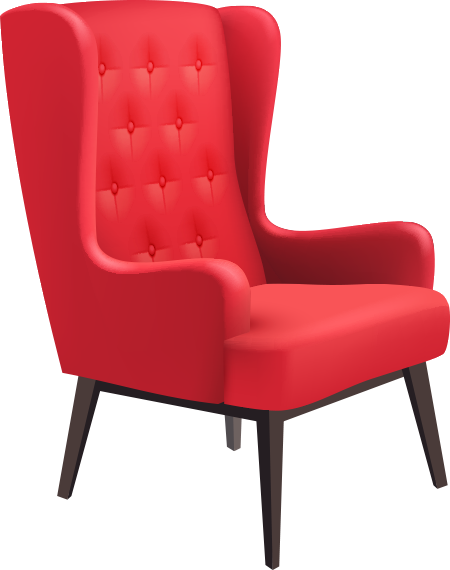 Lider media
d.o.o.
Trg žrtava fašizma 6, 10000 Zagreb
tel: +385 1 6333 500
Bojana Božanić Ivanović, direktorica
tel: 01/6333-505
bojana.bozanic@lider.media
Marketing
Krešimir Grgić (direktor)
kresimir.grgic@lider.media
Jelena Jagić
jelena.jagic@lider.media
Mirela Jurčec Raič
mirela.jurcec@lider.media
Lucija Stipetić
lucija.stipetic@lider.media
tel: 01/6333-537
Registration fees i pretplata
konferencije@lider.media
Matija Pajurin (direktor)
matija.pajurin@lider.media
pretplata@lider.media
Ivana Tomljanović 
ivana.tomljanovic@lider.media
pretplata@lider.media
tel: 01/6333-536
Business
meetings
Tomislav Blagaić
tomislav.blagaic@lider.media
Nataša Dević
natasa.devic@lider.media
Tina Kovačić
tina.kovacic@lider.media
tel: 01/6333-500