informacijama dajemo poslovno značenje
Bojan

Kresevljaković

Bosnalijek JSC
Head of Procurement Bojan Kresevljaković, Head of Procurement at Bosnalijek JSC
WORK EXPERIENCE
Date: 11/2014 – today (1 year 9 months) | Head of Procurement Department at Bosnalijek JSC (pharmaceutical industry)
Supervision of all strategic procurement activities within the company. Planning and implementing procurement plans on a yearly basis. Accountable for category management, sourcing, solicitation, negotiation, supplier relationship management, import/export customs clearance procedures and contract management within Materials Management sector. Responsible for contracts and purchase orders signing with approved suppliers for all needed materials, fixed assets and services. Leading a procurement specialist's team of 10 highly experienced individuals on a day to day basis business tasks. Reporting to top management on a monthly, quarterly and yearly basis.
Date: 01/2013 – 11/2014 (1 year 10 months) | Procurement Coordinator for Fixed Assets (pharmaceutical industry)
Responsible for procurement activities for fixed assets in Bosnalijek JSC, Sarajevo, Bosnia and Herzegovina and procurement coordination for Bosnalijek representative offices worldwide (Russia, Ukraine, Moldavia and Balkan region: Croatia, Serbia, Monte Negro, Macedonia).
Activities:
– Coordination of fixed assets procurement within the company
– Sourcing and market research – Negotiation management on investment projects and project analysis
– Contracting, drafting and compliance with internal standards and procedures
– Contract management
– Importing and customs procedures
– Reporting on investments realization to middle and top management and planning
– Savings analysis.
Example of a specific project:
Actively participated and led a procurement project for the approximately 2.500.000 EUR value for investment in production facility blister packaging lines. My activities in this project were from the beginning to the end process of:
– Equipment category investment and procurement planning
– Sourcing the compatible suppliers
– Analysis of the qualified suppliers
– Sending inquiries for quotation to suppliers according to official specification
– Discussing within the company project team compliance of the qualified suppliers offers with technical specification / user requirements specification
– Detailed evaluation of all the relevant commercial/business aspects of the received quotations and offers
– Negotiation with suppliers which offers satisfy evaluation criteria (savings achieved during negotiations were: 250.000 EUR).
– Participation in selection of adequate quotation which in quality, technically/functionally, commercially and financially fits and comply company needs
– Procurement contract drafting
– Contract management which involves: tight cooperation with Financial department concerning financial / leasing / credit aspect for specific project, payment schedule analysis, export of samples for equipment testing, constant communication with responsible supplier personal, organization for the receipt of equipment in company facilities: customs and commercial documents compliance analysis, import procedures, coordination with forwarding agents, coordination with local agencies for obtaining the needed import permits, outsourcing the equipment needed for unloading the equipment in manufacturing facilities
– Closing the financial aspect of the project (coordinating payments processing for remaining tranches, communication with Financial department and leasing company / bank).
– Specific situation and problem solved in subject project: occurred in a contract management phase, when my company was at a specific point in time unable to initiate payment for one installment because of the issue with leasing company. My activities toward supplier in that point of time were of crucial importance as I managed to convince supplier, after many meetings, calls and correspondence to allow us delay in payment and to change the actual contract terms for payment in my company benefit which in the end led to benefits and satisfaction of both contract parties.
Date: 03/2010 – 01/2013 (3 years) | Procurement Specialist (pharmaceutical industry)
– Market research
– Quotation analysis, commercial conditions negotiation with suppliers
– Building sustainable and customer oriented business relations with all the partners – suppliers,
forwarding agents, transport & courier companies, insurance agencies, public institutions, government authorities.
– Fixed assets purchase ordering (GMP relevant Machines for Production, Quality Control and R&D
departments, IT equipment, equipment for logistics and warehousing, construction works contracts),
spare parts & services purchase ordering
– Importing procedures, coordinating customs procedures with forwarders
– Exporting procedures on specific projects (Temporary Admission procedure)
– Purchase contracts analysis and contract management
– Costs optimization and improvement of procurement processes
– Forecasting of purchase expanses and planning on monthly basis.
Date: 01/2009 – 5/2009 (5 months) | Product Manager for Home Entertainment Division | 4Connect ex K&DATA d.o.o. retail & trading, Sarajevo, Bosnia and Herzegovina (consumer electronics industry)
– Coordinating activities on orders realization and controlling the agreed commercial conditions
– Sales analysis on monthly basis
– Managing retail and wholesale pricing policies
– Trade marketing activities
Date: 04/2004 – 12/2008 (4 years 9 months) | Marketing Merchandiser / Sales Promotion Team Leader | Sony Europe Limited (Representative Office in Bosnia and Herzegovina), Sarajevo Bosnia and Herzegovina (consumer electronics industry)
a.) Sales promoters team leading (Demo Sales Experts team leader)
b.) Market research
c.) Event marketing & promotional activities cooperation
d.) In-shop product training (presentations, seminars, round tables)
e.) Field promotion support
EDUCATION
Date: 09/2011 – 11/2012 (1 year program)
Master (Msc) in Public Procurement Management for Sustainable Development (1st level Master – 60 ECTS)
University of Turin / ITC-ILO (United Nations) – Turin School of Development, Turin (Italy)
Final dissertation subject: "Action plan for E-Procurement on B2G & B2B markets"
URL for project electronic catalogue is: http://library.foi.hr/m3/krez.asp?
Date: 09/2003 – 10/2009 (4 years program)
Bachelor of Economics (240 ECTS)
University of Sarajevo, School of Economics and Business, Sarajevo (Bosnia and Herzegovina), Marketing major.
Final thesis subject: "Branding Strategies of Multinational Corporations'' written in English.
Date: 06/2008 – 07/2008 (12 days program)
Media and Communication – Certificate (2 ECTS)
Karl-Franzens-University Graz – International Summer School Seggau, Leibnitz (Austria)
Date 09/1997 – 09/2001 (4 years program)
Catholic School Centre Gymnasium, Sarajevo
High school diploma
OTHER ACTIVITIES AND EXPERIENCE
-17.08. – 05.09.2007. participation on a research project called ''Image research of the city of Sarajevo as a popular tourist destination'', coordinated by the Dr. Nenad Brkić, Associate Professor of Marketing and Vice-Dean for Postgraduate Studies, School of Economics and Business in Sarajevo.
-02.03. – 12.03.2006. educational trip in Paris, France – main objective:
Project: ''Establishing student NGO – Career Advice and Internships Centre in School of Economics
and Business in Sarajevo'', coordinated and financed by French embassy in Sarajevo.
-07.02.-10.02.2006. Working as a promotional photographer on the ''22. International Festival
Sarajevo (Sarajevo Winter/The light)''.
-01.10.-08.10.2005. Assisting in promotion and organization of ''Interground festival 2.'' in Sarajevo.
-01.11.-05.11.2004. Working on planning and developing of research called: ''Students lectures
satisfaction on School of Economics and Business in Sarajevo.''
TRAININGS AND CERTIFICATIONS
– September 2015 – Introduction to procurement and category management – CIPS (The Chartered Institute of Procurement & Supply)
– September 2015 – Introduction to negotiation – CIPS (The Chartered Institute of Procurement & Supply)
– September 2015 – Introduction to contract management – CIPS (The Chartered Institute of Procurement & Supply)
– 22.03.2011. ''INCOTERMS 2010 Seminar'' (ICC), International Commercial Terms 2010 in practical use, ECOS – Institute for education (Foreign Trade Chamber of Bosnia and Herzegovina).
– 13.01.2011. Commissioning, Qualification and Validation – intensive, short course (CfPA – The Centre for Professional Advancement). Main topic of the course was related to ordering, contracting, purchasing and installing the pharmaceuticals equipment and putting it in use, accoridng to European Union GMP guidelines. The course was mainly related to FAT (Factory Acceptance Test) and SAT (Site Acceptance Test) of the machines and other equipment in pharmaceutical industry.
– 2006. UNDP/UNV Advanced Business Training Course conducted in English.
– 2005. UNDP/UNV Business Training Course (basics) conducted in English.
PUBLICATIONS
E-Procurement Action Plan on B2G and B2B markets
Publisher: LAP LAMBERT Academic Publishing (2016-05-17) – https://www.morebooks.de/store/gb/book/e-procurement-action-plan-on-b2g-and-b2b-markets/isbn/978-3-659-88668-3
Publication date: May 17, 2016
Short description:
Procurement as a process and as any other profession asks for expertise and precision. Expertise comes from years and years of experience, which after some period takes a process to some level where usual, administrative procedures becomes very cumbersome and taking more and more of precious time which is always scarce resource in procurement profession. This time, which experts usually waste on bureaucracy, should be used for process improvement and strategic decisions. This was a highlight motive which led me through this period of research preparation. In my paper I was trying to set up step by step actions framework for professionals, students and business people involved in procurement, public or private alike, for establishing an e-procurement system in their surroundings and working environment.
ORGANIZATIONS
– Rotary Club Sarajevo, District 1910, active member since March 2015; currently holding position as a Club Internal Relations Officer for 2016/2017.
PERSONAL SKILLS
Mother tongue (s): Croatian, Bosnian, Serbian.
Other language (s): Communication skills: Excellent communication skills. perfect presentation skills, highly developed negotiating capabilities through working experience
Organizational / managerial skills: Team player, experience in team leading.
Job-related skills: analytical thinking, advanced negotiation technics, creativity, flexibility.
Fields of specialization:
– Supply Chain Management
– Procurement Management
– Sales promotion & event marketing
– Presentation and training experience
Computer skills: SAP – Business Management Software Solutions Applications and Services – proficient user:
experience in Materials Management module.
– Soros Foundation – Advanced Course in computer literacy.
(MS Word, Corel Draw, MS Excel).
– Soros Foundation – Basic Course in computer literacy.
(OS: Windows, Linux).
– Adobe Photoshop (excellent).
– MS Office (excellent).
– Internet proficient user.
Driving license: B category.
Predavanja / okrugli stol:
Okrugli stol: Leadership u nabavi
Bosnalijek JSC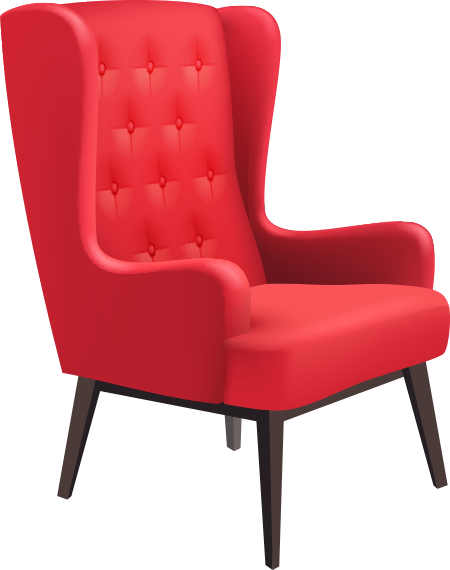 Sponzori
Tehnološki partner
Partneri
Pokrovitelj
Lider media
d.o.o.
Trg žrtava fašizma 6, 10000 Zagreb
tel: +385 1 6333 500
Bojana Božanić Ivanović, direktorica
tel: 01/6333-505
bojana.bozanic@lider.media
Marketing
Krešimir Grgić (direktor)
kresimir.grgic@lider.media
Jelena Jagić
jelena.jagic@lider.media
Mirela Jurčec Raič
mirela.jurcec@lider.media
Lucija Stipetić
lucija.stipetic@lider.media
tel: 01/6333-537
Kotizacije i pretplata
konferencije@lider.media
Matija Pajurin (direktor)
matija.pajurin@lider.media
pretplata@lider.media
Ivana Tomljanović 
ivana.tomljanovic@lider.media
pretplata@lider.media
tel: 01/6333-536
Poslovni
skupovi
Tomislav Blagaić
tomislav.blagaic@lider.media
Nataša Dević
natasa.devic@lider.media
Tina Kovačić
tina.kovacic@lider.media
tel: 01/6333-500